Hi friends, and welcome to my article on Positive mental health quotes!!
Improving and maintaining your mental health is pretty important in helping you get through life and I am always on the lookout for ideas to support and share this. The best thing about quotes and sayings etc is that they are small bits of information that are sometimes powerful, but are easy to remember!!
I have scrounged around the web for you and I and come up with a list of some best Positive mental health quotes related to 12 ways to be happy in life!! I also refer to them as preventative quotes to help you stay strong with your mental health !!
Here are my 12 ways and below each, you will see quotes related to each of these areas.
You will find that these quotes are all brilliant tid bits of information as well as some good old-fashioned common sense suggestions. I have laid these out below under the following headings :
Accept there is a higher power than us.
Be grateful and count your blessings.
Pray/meditate.
Exercise daily!!
Take aim at something or hit nothing(have goals)
Stand for something or fall for anything.
Breathe like a baby
Have the right diet/eat or drink something today that is good for you(good stuff in equals good stuff out !!)
Avoid stimulants/depressants/processed foods
Avoid the well poisoners(negative people)
Learn something new every day !!
Be somebody's miracle today.
Please do enjoy this read courtesy of myself and don't forget to add any questions/thoughts /comments below when you are done :))

Accept there is a higher power than us.
" Now faith is the substance of things hoped for, the evidence of things not seen." – Hebrews 11:1-40
"I will walk by faith even when I cannot see." – 2 Corinthians 5:7
"Faith is taking the first step even when you don't see the whole staircase." – Martin Luther King, Jr
"Through faith we understand that the worlds were framed by the word of God, so that things which are seen were not made of things which do appear." – Hebrews 11:3
" Whilst everything around me is ever-changing, ever dying, there is underlying all that change a living power that is changeless, that holds all together, that creates, dissolves and recreates. That informing power or spirit is God…. And is this power benevolent or malevolent? I see it as purely benevolent. For I can see that in the midst of death life persists, in the midst of untruth truth persists, in the midst of darkness light persists. Hence, I gather that God is Life, Truth, Light. He is Love. He is the supreme God." – Mahatma Gandhi
"To one who has faith, no explanation is necessary. To one without faith, no explanation is possible." – Thomas quinas
"Faith is not the belief that God will do what you want. It is the belief that God will do what is right."  – Max Lucado


Be grateful and count your blessings.
"An attitude of gratitude brings great things."— Yogi Bhajan
"Gratitude is not only the greatest of virtues but the parent of all others."— Cicero
"Some people grumble that roses have thorns; I am grateful that thorns have roses." —Alphonse Karr
"I was complaining that I had no shoes till I met a man who had no feet."— Confucius
"My day begins and ends with gratitude." — Louise Hay
"Gratitude is the healthiest of all human emotions. The more you express gratitude for what you have, the more likely you will have even more to express gratitude for." —Zig Ziglar
"Reflect upon your present blessings, of which every man has plenty; not on your past misfortunes, of which all men have some." – Charles Dickens
Pray/meditate.
"The only time my prayers are never answered is on the golf course." – Billy Graham
"Is prayer your steering wheel or your spare tire?" – Corrie Ten Boom

"The men who have done the most for God in this world have been early on their knees. He who fritters away the early morning, its opportunity and freshness, in other pursuits than seeking God will make poor headway seeking Him the rest of the day. If God is not first in our thoughts and efforts in the morning, He will be in the last place the remainder of the day." – E.M. Bounds
" Prayer is God's plan to supply man's great and continuous need with God's great and continuous abundance." – E.M. Bounds
"In prayer,it is better to have a heart without words than words without a heart " – Mahatma Ghandi
"Although God's grace, favor, and honor are freely given, you can pray to receive these benefits in your life".– unknown
" For most of us, I believe, to withdraw daily from the conflict to recharge our spiritual batteries, to step away from overbearing responsibilities, to meet God in His word and on our knees in pray, it is the best preparation to face the challenges of life"– David Packer
Exercise daily!!
" Lack of activity destroys the good condition of every human being, while movement and methodical physical exercise save it and preserve it " – Plato
"An early-morning walk is a blessing for the whole day " – Henry David Thoreau

" Physical fitness is not only one of the most important keys to a healthy body, it is the basis of dynamic and creative intellectual activity." – John F. Kennedy

"The only bad workout is the one that didn't happen " – my martial arts instructor

"The greatest wealth is health." — Virgil
"When you feel like stopping think about why you started" —Unknown
Work out. Eat well. Be patient. Your body will reward you." —Unknown
Take aim at something or hit nothing(have goals)

"Goals are dreams with deadlines." – Diana Scharf Hunt

"You are never too old to set another goal or to dream a new dream." – C.S. Lewis
"If you want to live a happy life, tie it to a goal, not to people or things." – Albert Einstein
"The greater danger for most of us isn't that our aim is too high and miss it, but that it is too low and we reach it." – Michelangelo
"We Become What We Think About." – Earl Nightingale
"If you want to be happy, set a goal that commands your thoughts, liberates your energy and inspires your hopes." —Andrew Carnegie
"Our goals can only be reached through a vehicle of a plan, in which we must fervently believe, and upon which we must vigorously act. There is no other route to success." —Pablo Picasso
Stand for something or fall for anything.
" If it is not right do not do it; if it is not true do not say it. " – Marcus Aurelius

" A man is usually more careful of his money than he is of his principles." – Ralph Waldo Emerson
"With integrity, you have nothing to fear, since you have nothing to hide. With integrity, you will do the right thing, so you will have no guilt." – Zig Ziglar

"Integrity is doing the right thing, even when no one is watching." – C.S. Lewis
"The integrity of men is to be measured by their conduct, not by their professions." – Junius
"The soul is dyed the color of its thoughts. Think only on those things that are in line with your principles and can bear the light of day. The content of your character is your choice. Day by day, what you choose, what you think, and what you do is who you become. Your integrity is your destiny … it is the light that guides your way." – Heraclitus
"Integrity is doing the right thing, even when no one is watching." -C. S. Lewis
Breathe like a baby
"When you own your breath, nobody can steal your peace." – Author Unknown
"When the breath wanders the mind also is unsteady. But when the breath is calmed the mind too will be still, and the yogi achieves long life. Therefore, one should learn to control the breath." – Svatmarama, Hath Yoga Pradipika
"The nose is for breathing, the mouth is for eating." – Proverb
"If the breathing is at all unsettled, life is not your own." – Ancestral teacher Qiu
"Inhale the future, exhale the past." – Author Unknown
" Breathing well means breathing more slowly and deeply. Relax, feel your breathing, and breathe comfortably. Once aware, it naturally becomes deeper and slower." – Ilchi Lee
"At this moment, you are seamlessly flowing with the cosmos. There is no difference between your breathing and the breathing of the rain forest, between your bloodstream and the world's rivers, between your bones and the chalk cliffs of Dover." ― Deepak Chopra
Have the right diet/eat or drink something today that is good for you(good stuff in equals good stuff out !!)
"Let food be thy medicine and medicine be thy food" – Hippocrates
"If you don't take care of your body, where are you going to live?" – Unknown
"Don't eat anything your great-grandmother wouldn't recognize as food.""Eat food. Not too much. Mostly plants." – Michael Pollan"Everytime you eat or drink, you are either feeding disease or fighting it." – unknown
"You are what you eat, so don't be fast, cheap, easy, or fake." -Unknown
"Eating crappy food isn't a reward — it's a punishment." ― Drew Carey
"Sorry, there´s no magic bullet. You gotta eat healthy and live healthy to be healthy and look healthy. End of story." ― Morgan Spurlock
Avoid stimulants/depressants/processed foods
"Garbage in garbage out" – George Fuechsel
"Take care of your body. It's the only place you have to live." – Jim Rohn

"If you keep good food in your fridge, you will eat good food." – Errick McAdams
"If you can't pronounce it, don't eat it" –

Common sense

 "The healthy man is the thin man. But you don't need to go hungry for it: Remove the flours, starches and sugars; that's all." – Samuel Aun Weor
"The food you eat can be either the safest and most powerful form of medicine or the slowest form of poison." -Ann Wigmore
"Pay the farmer or pay the hospital." -Birke Baehr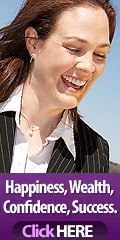 Avoid the well poisoners(negative people)

"Save your skin from the corrosive acids from the mouths of toxic people. Someone who just helped you to speak evil about another person can later help another person to speak evil about you." ― Israelmore Ayivor

"Don't destroy yourself by allowing negative people add gibberish and debris to your character, reputation, and aspirations. Keep all dreams alive but discreet, so that those with unhealthy tongues won't have any other option than to infest themselves with their own diseases." ― Michael Bassey Johnson,
" People who project negativity typically have low self-esteem. They feel badly about themselves, and their negativity is simply a reflection of those feelings." – Hendrie Weisinger
"There are two types of people who will tell you that you cannot make a difference in this world: those who are afraid to try and those who are afraid you will succeed." – Ray Goforth

"It is important that you stick with people who are positive and cheerful. Even if you were once a negative thinker, spending more time with them will transform you into an optimistic person." – Stephens Hyang
"Negative people tend to belittle what you are doing. Positive people often try to encourage what you are doing."– Dr T.P.Chia
"Nobody can make you feel inferior without your consent." – Eleanor Roosevelt
Learn something new every day !!
"A man who asks is a fool for five minutes. A man who never asks is a fool for life." – Chinese Proverb
"There is no end to education. It is not that you read a book, pass an examination, and finish with education. The whole of life, from the moment you are born to the moment you die, is a process of learning." – Jiddu Krishnamurti
" Man's mind, once stretched by a new idea, never regains its original dimensions." – Oliver Wendell Holmes
" Be a student of life and a lifelong student." – Terri Guillemets
"The world is a university and everyone in it is a teacher. Make sure when you wake up in the morning, you go to school." ―T. D. Jakes

"The aim of education should be to teach us rather how to think, then what to think — rather to improve our minds, so as to enable us to think for ourselves, than to load the memory with thoughts of other men." – Bill Beattie
"Many highly intelligent people are poor thinkers. Many people of average intelligence are skilled thinkers. The power of the car is separate from the way the car is driven." – Edward De Bono
Be somebody's miracle today.

"My role model was my grandfather. He instilled in me the feeling that no matter how successful you are you have a responsibility to help others" – Kevin Johnson 

"Our greatness always come from people who expect nothing and take nothing for granted – folks who work hard for what they have, then reach back and help others after them "– Michelle Obama

"A person's most useful asset is not the head full of knowledge, but a heart full of love, an ear ready to listen and a hand willing to help." – Unknown
"A kind heart is a fountain of gladness, making everything in its vicinity freshen into smiles." – Washington Irving
"I don't want to live in the kind of world where we don't look out for each other. Not just the people that are close to us, but anybody who needs a helping hand. I can't change the way anybody else thinks, or what they choose to do, but I can do my bit." – Charles De Lint

"Service to others is the rent you pay for your room here on earth."―Mohammed Ali

"I slept and dreamt that life was joy. I awoke and saw that life was service. I acted and behold, service was joy." ―Rabindranath Tagore
---
Well, I hope you enjoyed these Positive mental health quotes related to my 12 ways to remain happy in life that can to help you stay on the healthy and happy side of your mental health in life !!
I truly hope that this article was able to assist somebody, somewhere !!
If you have any questions or thoughts on how this article was able to assist you, please do not hesitate to leave me a comment below. I will reply as soon as I can!"
Stay safe !!
Billy :))
---
Please follow and like us: